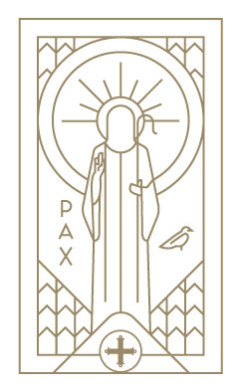 Come for a Day
Day guests are welcome at the Abbey!
Please note: Due to the COVID-19 pandemic the Abbey church will be open for private prayer only during the day and the Guesthouse and Retreat Center is only open for registered guests. Please click here for updates.
The Abbey church is open to all and you are encouraged to join the monks for prayer services. Monastic prayer services are the singing of Scripture and psalms. Midday prayer at noon is the shortest, at 15 minutes, and is a good introduction if you have not yet attended a prayer service at the Abbey.
The Saint Benedict Guesthouse and Retreat Center has a coffee area and lounge on the mall level. Coffee, tea and hot chocolate are available for our guests. The guest area is a welcoming place to get a cup of coffee or sit and read. In that area, you are also able to eat any meals you bring. We do not have a microwave for public use. Please keep this in mind when packing your lunch for the day.
Before venturing to other parts of the guesthouse, please check with the Guest Master or Guest Services Manager (first floor; parking lot level) to see if there are group activities taking place in other areas of the facility. Only guests staying at the retreat center are allowed on the fourth floor. You can also email the retreat master to schedule a space for a day retreat.
The Abbey Bookstore & Coffeehouse is located in the Old Press Building at the northwest corner of the Hilltop. This is open to the public and has a wide range of books and gifts. You can also purchase coffees, teas and snacks.
Guests are also welcome to visit the Abbey library. You may also want to visit the Abbey museum, located behind the guesthouse (closed on Mondays).
If you are interested in coming as a school group or large group, we ask that you let us know ahead of time. We can arrange for a monk to give you a tour and recommend parking depending on your group's needs. We also have specific policies for school groups, as well as forms we ask you to complete before your arrival. Children 18 years of age and younger must be accompanied by a parent or responsible adult at all times while at the Abbey.
What to do at the Abbey
On the top of Abbey Drive, pathways encircle the Hilltop, passing under the giant cedars and around the buildings. The distance of the combined pathways equals a quarter mile track. For a self-guided tour, pick up a Walking Tour map in the bookstore, library or vestibule of the Abbey church.