July 28, 29, & 30, 2021
Dear friends of the Abbey Bach Festival – To protect your health and the health of staff, musicians and the monastic community, we have decided to create another great free virtual festival. Please check back soon for more information on the concerts we will offer online the evenings of July 28, 29 and 30. Please plan to tune in and help us virtually celebrate with you the 50th anniversary of the Abbey Bach Festival!
Please help us to produce another great virtual festival.
Alon Goldstein – Artistic Director of the Mount Angel Abbey Bach Festival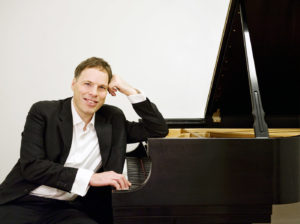 Artistic Director Alon Goldstein is one of the most original and sensitive pianists of his generation, admired for his musical intelligence, dynamic personality, artistic vision and innovative programming. A student of Leon Fleisher, he brings his superb piano skills and artistic vision to the Abbey Bach Festival. Learn more about Mr. Goldstein