July 28, 29, & 30, 2021  |  7 pm
Each concert will be linked here and remain available on our YouTube channel until August 9, 2021.
Live free online concerts created with you in mind. Pour a refreshing beverage and sit back for three delightful concerts celebrating our 50th anniversary.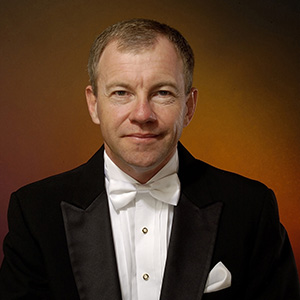 Wednesday, July 28
Three keyboards one artist
Anton Nel, harpsichord, fortepiano, modern piano

Explore three keyboard changes: harpsichord, fortepiano and modern piano with acclaimed and prize-winning pianist Anton Nel as he presents a program from his home studio featuring all three instruments. In recent seasons he has performed annual recitals on these instruments, concertos by the Bach family, Haydn and Mozart with La Follia Austin Baroque and the Poulenc Harpsichord Concerto (Concert Champêtre) with the Austin Symphony. Enjoy this opportunity to hear and better understand the features of all three keyboards in the course of one evening's concert.

Thursday, July 29
Voice of Hope
Camille Thomas, cello with piano accompaniment
Deutsche Grammophon artist and Unicef Ambassador Camille Thomas offers a concert filled with optimism, vitality and joyful exuberance. The first female cellist to earn an exclusive contract with Deutche Grammophon, Thomas understands art's power to bring people together, to unite individuals from diverse cultures, countries and backgrounds. Her charismatic artistry is driven by a passion for life and a desire to inspire others to open their hearts to the wonder and emotion of classical music. "I strongly believe that music has the power to enlarge the heart, to make you feel everything with more intensity," she says. "Music gives hope for the beauty and greatness of the human soul."
Program: Voice of Hope
Gluck Dance of the Blessed Spirits
Brahms Sonate op.38 n.1
Ravel Kaddish
Franck Sonata
Friday, July 30

Understanding the links: classical to Hasidic with a touch of klezmer
Alon Goldstein, piano, Amit Peled, cello, Alex Fiterstein, clarinet  |  Learn More about the Artists
The audience was rewarded with stellar playing from start to finish.– The Baltimore Sun
Bound by their Israeli roots, pianist Alon Goldstein, cellist Amit Peled, and clarinetist Alex Fiterstein formed the Goldstein-Peled-Fiterstein Trio in 2005. Today, the ensemble's performances reflect both the special gifts and originality of the three artists as soloists as well as their marvelous sense of ensemble and love of chamber music.
Please help us to produce another great virtual festival.
Alon Goldstein – Artistic Director of the Mount Angel Abbey Bach Festival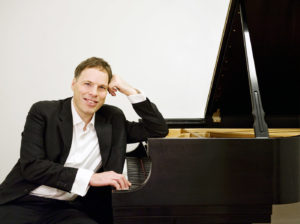 Artistic Director Alon Goldstein is one of the most original and sensitive pianists of his generation, admired for his musical intelligence, dynamic personality, artistic vision and innovative programming. A student of Leon Fleisher, he brings his superb piano skills and artistic vision to the Abbey Bach Festival. Learn more about Mr. Goldstein