July 24 – 25 – 26, 2019
Established in 1971, the Abbey Bach Festival invites national and international musicians for a three-day classical music celebration. Guests enjoy vespers with the monks, an organ or choir performance followed by a buffet picnic supper, and a featured performance in the Damian Center.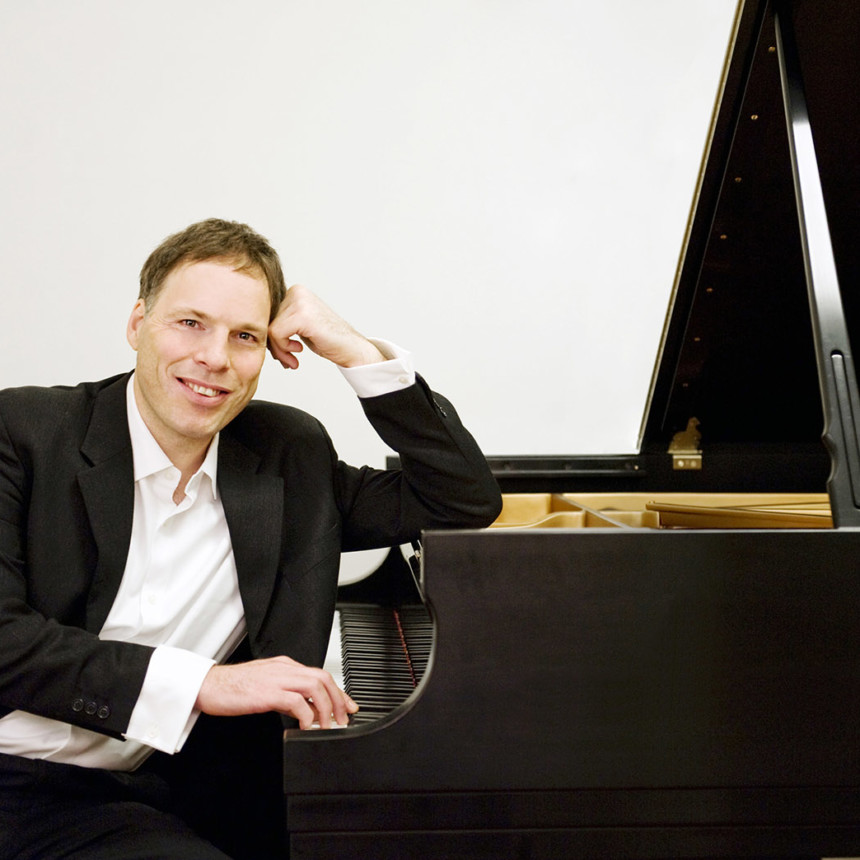 Alon Goldstein, piano
Artistic Director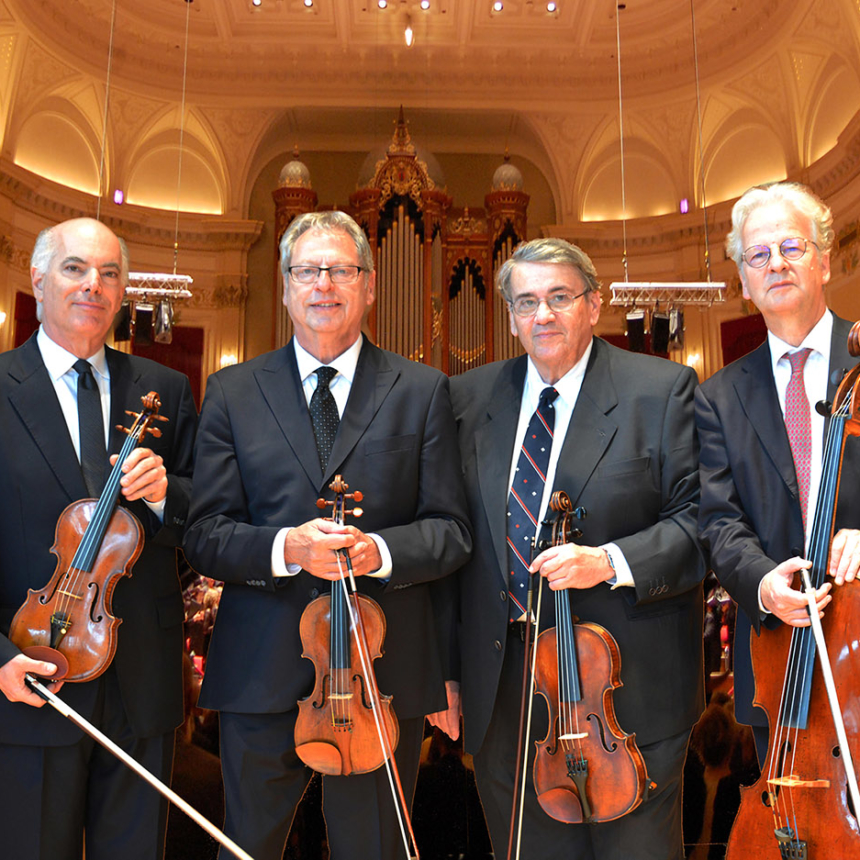 Fine Arts Quartet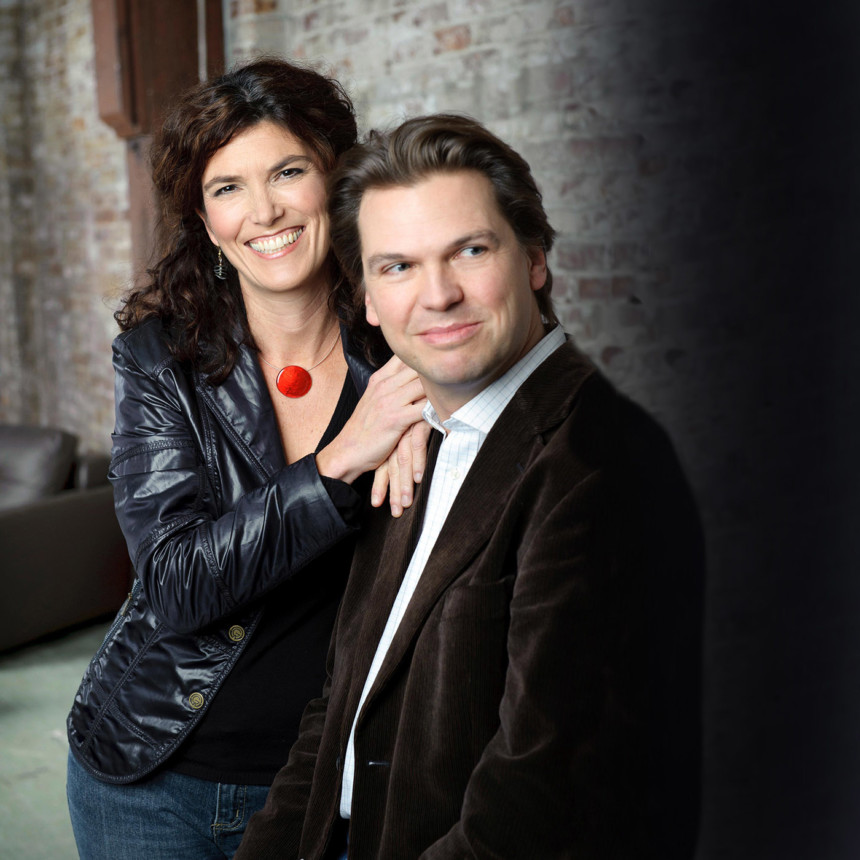 Bergmann Duo
Wednesday, July 24 – Baroque to Mozart
Scarlatti's Sonatas, Mozart's Concerto No. 21, and Beethoven's great Moonlight Sonata
Alon Goldstein, piano, joined by the Fine Arts Quartet
Thursday, July 25 – The Three Bs: Bach, Beethoven and Brahms
Bach's Preludes and Fugues for string trio, a Beethoven quartet and Brahms Piano Quintet in f minor, Opus 34
The Fine Arts Quartet joined by Alon Goldstein for the Brahms Quintet
Friday, July 26 – From Bach to Broadway
Bach, Johann Strauss, Chick Corea, Piazolla, and Bernstein's West Side Story!
Bergmann Duo
Abbey Church Concerts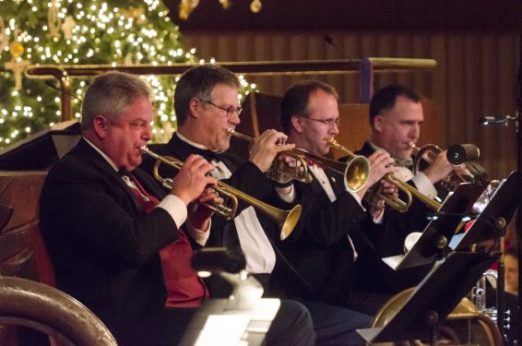 Enjoy a new program from Portland's Big Horn Brass each evening in the Abbey church. Featuring two brass quintets and a trombone ensemble accompanied by the celebrated Abbey organ.
Overview for each evening:

5:20 pm — Vespers (optional) in the Abbey church
6:00 pm — Musical performance in the Abbey church
6:30 pm — Picnic Buffet Supper
8:00 pm — Feature performance in the Damian Center

Performance schedule:

Wednesday, July 24
Abbey Church – 6 pm
Big Horn Brass Quintet

Johann Sebastian Bach
Contrapunctus I, from The Art of Fugue, BWV 1080
Four Chorales, from the St. John Passion, BWV 245
Fugue in G minor, The Little, BWV 578
Contrapunctus III, from The Art of Fugue, BWV 1080
Fantasie, BWV 906
Contrapunctus IX, from The Art of Fugue, BWV 1080

Damian Center – 8 pm
To be (Bach) … or not to be (Bernstein)
Alon Goldstein, piano
Fine Arts Quartet
Tyler Abbott, cello

Johann Sebastian Bach
Prelude and Fugue No. 1 in C Major, BWV 846
Prelude and Fugue No. 1 in C Major, BWV 870

Domenico Scarlatti
Sonata in C minor K 11
Sonata in C Major K 159
Sonata in G Major K 324
Sonata in D minor K 120

Leonard Bernstein
The Masque, from Symphony No. 2 "The Age of Anxiety"

Ludwig van Beethoven
Sonata no. 14 in C-sharp minor, Opus 27 No. 2 "Moonlight Concerto"

Wolfgang Amadeus Mozart
Concerto No. 21 in C Major K 467 "Elvira Madigan"
Concerto no. 17 in G Major K.453

Thursday, July 25
Abbey Church – 6 pm
Big Horn Brass Trombone Quartet

Johann Sebastian Bach
Jesu, Joy of a Man's Desiring, BWV 147
O Sacred Head, Now Wounded
Fugue in G minor, VWV 578
Van Himmel hoch, da komm ich her, BWV
Fugue in D minor, BWV 565

Joseph Haydn
Achieved Is Thy Glorious Work, from "The Creation"

Damian Center – 8 pm
The Three Bs: Bach, Beethoven, and Brahms
The Fine Arts Quartet
Alon Goldstein, piano

Johann Sebastian Bach
Five Fugues From the Well Tempered Clavier, Book II
Fugue No. 1 in C minor BWV 871
Fugue No. 2 in E-flat Major BWV 876
Fugue No. 3 in E Major BWV 878
Fugue No. 4 in D minor BWV 877
Fugue No. 5 in D Major Bach's BWV 874

Ludwig van Beethoven
String Quartet in G Major, Op. 18, No. 2

Johannes Brahms
Piano Quintet in F minor, Op. 34

Friday, July 26
Abbey Church – 6 pm
Big Horn Brass Quintet and Organ

Richard Strauss
Solemn Entry

Andre Campra
Rigaudon in F Major

Johann Sebastian Bach
Nun Danket Alle Gott
Allein Gott in der Hoh sei Ehr, BWV 716
All Glory Be to God on High, organ

Johann Pachelbel
The Lord God Reigneth

Jacobus Gallus
Alleluia

Sigfrid Karg-Elert
Marche Triomphale on Nun Danket Alle Gott

Damian Center – 8 pm
From Bach to Broadway
Bergmann Duo – piano


Johann Sebastian Bach
Sonata in E-flat Major, BWV 1031
Ich will bei meinem Jesu wachen, BWV 244
Alto Aria from Cantata Vergnügte Ruh, beliebte Seelenlust, BWV 170

Claude Debussy
En blanc et noir

Dave Brubeck
Blue Rondo à la Turk

Marcel Bergmann
Urban Pulse (2005)

Francis Poulenc
Capriccio (d'après Le Bal masqué)

Astor Piazzolla
Oblivion
Libertango

Chick Correa
Native Sense
La Fiesta

Leonard Bernstein
Selections from "West Side Story"

Abbey tradition highlights local sausage on Wednesday, barbecue chicken on Thursday, and seafood on Friday, along with many salads and tasty options for all diets, including vegetarian, vegan and gluten-free. Monastic hosts greet guests, assist with picnic choices, and serve the wine.

A musical evening at the Abbey offers you the added pleasure of relaxing on the grounds of this beautiful Benedictine monastery in the Willamette Valley. Come early and visit the renowned library designed by Alvar Aälto, or take a moment to visit the newly renovated and expanded Abbey retreat house and gardens. And don't miss an opportunity to visit the Abbey museum — filled with unique and beautifully displayed samples of the mammals of the Pacific Northwest, historic religious artifacts, and collections of interest from around the world.

Fr. Teresio and Br. Lorenzo, along with their brother monks, are pleased to introduce the Abbey Bach Festival's artistic director, Alon Goldstein. Goldstein is one of the most original and sensitive pianists of his generation, admired for his musical intelligence, dynamic personality, artistic vision and innovative programming. A student of Leon Fleisher, he brings his superb piano skills and his programming expertise to the Abbey. We invite you to enjoy the 2019 summer season performers and programs.
Questions? Please

email,

or call us at 503-845-3535.