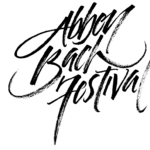 July 29 – 30 – 31, 2020
Established in 1971, the Abbey Bach Festival invites national and international musicians for a three-day classical music celebration. Guests enjoy vespers with the monks, an organ or choir performance followed by a buffet picnic supper, and a featured performance in the Damian Center.

Wednesday, July 29 – Celebrate Beethoven's 250th Anniversary With Us
We are excited to kick-off the festival with a celebration of Beethoven's 250th birth year. Each Beethoven selection will be introduced by a Bach dance – solo pieces highlighting the virtuosity of each musician. Much as Bach is remembered for the Goldberg Variations, Beethoven's Archduke Trio will delight and amaze you.
The Tempest Trio
Thursday, July 30, 2020 – From Harp With Love
You will be amazed by the music of familiar composers like Bach, Chopin and Mozart played with subtlety and beauty on the harp, accompanied by the fortepiano and the haunting sound of the violin. This concert promises to surprise and enchant you.
Sivan Magen, harp
Ilya Kaler, violin
Alon Goldstein, fortepiano
Friday, July 31, 2020 – Around the World in Seven Cellos
Their program will start with a surprise (no hints!) before moving into the Baroque era and on to Haydn, Poppers Hungarian rhapsody, Piazzolla's tango, and Leonard Cohen's beloved Hallelujah! A program not to be missed!
Amit Peled, cello
The Cello Gang!
Abbey Church Concerts
Wednesday – Organist Bruce Neswick performs on the celebrated Abbey church Martin Ott organ
Thursday  – Violinist Ilya Kaler will play a Bach partita
Friday – Cellist Amit Peled will perform one of the iconic Bach Cello Suites
Bach Festival Artists
Bruce Neswick, organ; Ilya Kaler, violin; Sivan Magen, harp; Alon Goldstein, piano and fortepiano; Amit Peled, cello; and, The Cello Gang (top performance group from the Peabody Institute – Johns Hopkins University)
Overview for each evening:

5:20 pm — Vespers (optional) in the Abbey church
6:00 pm — Musical performance in the Abbey church
6:30 pm — Picnic Buffet Supper
8:00 pm — Feature performance in the Damian Center

Abbey tradition highlights local sausage on Wednesday, barbecue chicken on Thursday, and seafood on Friday, along with many salads and tasty options for all diets, including vegetarian, vegan and gluten-free. Monastic hosts greet guests, assist with picnic choices, and serve the wine.

A musical evening at the Abbey offers you the added pleasure of relaxing on the grounds of this beautiful Benedictine monastery in the Willamette Valley. Come early and visit the renowned library designed by Alvar Aälto, or take a moment to visit the newly renovated and expanded Abbey retreat house and gardens. And don't miss an opportunity to visit the Abbey museum — filled with unique and beautifully displayed samples of the mammals of the Pacific Northwest, historic religious artifacts, and collections of interest from around the world.

Artistic Director Alon Goldstein is one of the most original and sensitive pianists of his generation, admired for his musical intelligence, dynamic personality, artistic vision and innovative programming. A student of Leon Fleisher, he brings his superb piano skills and artistic vision to the Abbey Bach Festival. Learn more about Mr. Goldstein
Tickets (festival seating) include church concert, feature performance and picnic buffet supper with beverages.
Patron Tickets (reserved seating) include the above plus a post-concert reception with the musicians, donor listing in the program, and tax-deductible donation.
Questions? Call us at 503.845.3030.