Abbot Jeremy Driscoll, O.S.B.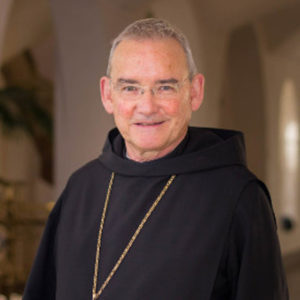 Abbot Jeremy Driscoll, O.S.B., is the 12th abbot of Mount Angel Abbey, elected by the community in March of 2016. Abbot Jeremy made his first profession in the community on September 8, 1974, and was ordained a priest in 1981.
During his years in the community, Fr. Jeremy taught theology at Mount Angel Seminary and at Sant' Anselmo in Rome. As Abbot, he continues to teach a class each semester at Mount Angel. He also continues to serve on various Vatican commissions, conducts conferences and retreats throughout the United States (and beyond), and continues to write and publish.