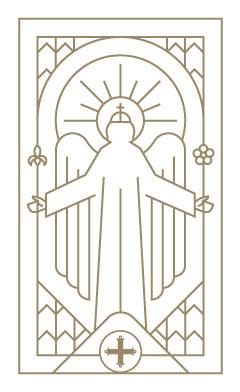 Volunteer at Mount Angel Abbey
Volunteers – "Angeli Domini"
In the history of Mount Angel Abbey, there have always been special lay people called by God to the Hilltop. They support the Abbey through the donation of their gifts, time, and talents. Known as "Angeli Domini," Angels of the Lord, the volunteers hold a special place at the Abbey, providing strength to the community in quiet, humble service.
Many volunteers are oblates, lay Benedictines associated with Mount Angel Abbey who live in the world under the Rule of Saint Benedict. As part of their "conversion of heart," they come to the Hilltop to pray with the monks and offer service in order to give greater depth to their Benedictine way of prayer, work, and holy reading.
Other volunteers are drawn by the peaceful rhythm of this monastic Hilltop, and offer to assist the monastic community in many ways.
When you visit Mount Angel, you will find volunteers assisting in the library, working on the grounds, serving in the guesthouse, helping in the seminary, and participating in event planning. Feel free to ask questions or directions of them, for all are happy to assist guests in finding their way. You will discover that the volunteers, like the monks, "receive everyone as Christ."
For more information on how to volunteer at Mount Angel, email Tina Leber, the Abbey's volunteer coordinator, or call 503.407.8175 .