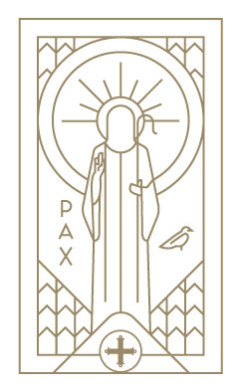 Make a Retreat
Please note: Due to the COVID-19 pandemic the Abbey church will be open for private prayer only during the day and the Guesthouse and Retreat Center is only open for registered guests. Please click here for updates.
Saint Benedict Guesthouse and Retreat Center welcomes people of all faiths to come, seek peace, prayer, and time for quiet reflection. Whether you come alone or in a group, we welcome you as Christ!
The guesthouse is a destination for all who seek respite from worldly pressures and who seek to reconnect with God on a deeper and more personal level. The Abbey and its Sacred Liturgy is a place in which to drink deeply from the well of spiritual renewal. Retreats, workshops and special events at the Abbey bring together people of different cultures and backgrounds from around the world.
Group Retreats
Abbey Organized and Sponsored Retreats
The monks of Mount Angel Abbey sponsor a number of spiritual retreats throughout the year at the guesthouse. Abbey-sponsored retreats provide opportunities for personal faith renewal, spiritual reflection, refreshment and fellowship. Be sure to visit the calendar for an up-to-date list of retreats. Retreat cost includes lodging and meals unless otherwise noted.
Private Group Hosted Retreats
The guesthouse is an ideal venue for small faith-based groups to hold meetings, workshops, or overnight retreats. We offer a beautiful and comfortable space for meetings and workshops, meals, and overnight accommodations for your organized group retreat.
Please contact the guesthouse office for further information, including pricing and availability, as well as policies specific to private groups hosting retreats. Please call 503.845.3025 during office hours, Monday to Friday, 1 to 5 pm; or email retreat@mtangel.edu. For groups new to Saint Benedict Guesthouse and Retreat Center, a form to fill out will be mailed to you for more details about your retreat.
Expanded Options for Group Retreats and Conferences
The community of Mount Angel Abbey has recently completed a two-year renovation and expansion project of the Saint Benedict Guesthouse and Retreat Center. The facility now has an added 5,000 square feet of conference and meeting rooms, ideal for groups of up to 80 with plenty of room for quiet space, small break-out groups, and receptions.
St. Benedict Adoration Chapel offers a sacred space for Mass and prayer
Engelberg Conference Room seats 85; fully equipped with large screen and AV equipment
Westminster Conference Room seats 50; large screen TV for use by retreat or conference groups, with WiFi or flash drive
Montecassino Conference and meeting room seats 20; large screen TV for use with WiFi or flash drive
Subiaco Meeting Room seats 6; large screen TV for use with WiFi or flash drive
Three Kings, St. Michael, St. Gabriel and St. Raphael parlors seat 2 to 6, ideal for spiritual direction, break-out groups, or team leader meetings
Dining Room seats 130; an adjoining smaller dining room seat 12 for private groups
Three open lounge areas and the Samaritan Room provide quiet, open spaces with beautiful views
St. Joseph Platz rooftop terrace with planters of herbs, flowers and fruit trees provides an outdoor reception space for up to 50
Private Retreats
Many people long to rest with the Lord in their own "monastic cell" while being nourished by the daily celebrations of the Divine Office and the Holy Eucharist with the monks in the Abbey church. This type of personal, silent retreat at Mount Angel Abbey is quite popular.
Reasons to make a private retreat include: a time of rest from the hectic pace of the world, for quiet in order to better listen to God, for a time of reflection and discernment regarding situations and important decisions, to study, to seek God's healing grace, or simply to be with God.
Private retreats are scheduled as availability permits. Often, there is space available during the Sacred Triduum (Easter) and Christmas, and a few other times throughout the year. These openings will be posted on the retreat calendar, so please check back often.
The Saint Benedict Guesthouse and Retreat Center is an extension of Mount Angel Abbey, our monastery home. The monks appreciate your understanding for those times when we are not available to receive guests. It helps us arrange your stay if reservations are made in advance (same day reservations are often not available).
A private retreat is generally two or three days, but may be as brief as an overnight stay. The guesthouse office will do whatever is possible to accommodate your request. A private retreat can be made individually or with a companion or small group of friends.
Our Blessed Father St. Benedict teaches in the Holy Rule that monks should have a special concern for "pilgrims" and the poor. Following this counsel, the monks of Mount Angel Abbey welcome all who truly seek God, even if they are simply passing through or do not have the ability to offer the suggested stipend for food and lodging. The retreat rooms of the guesthouse do not have television or air conditioning, and are not intended for use as "motel" accommodations.
After checking the Calendar of Retreats, please contact the guesthouse office for pricing and availability at 503.845.3025 during office hours, Monday–Friday, 9 am to 4:30 pm, or via email at retreat@mtangel.edu.
Check-in is preferably between 3 pm and before Vespers at 5:15 pm.

Check-out for private retreats is 10 am unless other arrangements are made. Group retreats should refer to their reservation letter and form for check-in and check-out times.

The Saint Benedict Guesthouse and Retreat Center has rooms with one queen bed and a limited number of rooms with two twin beds available for guests.  Rooms with two twin beds are suitable for married couples (if requested) and same gender family and friends.

Each room has a private bathroom (with shower) and we provide bed linens and bath towels. Although we provide small soaps, guests generally bring their own toiletries. Additional towels or blankets are available for guests to help themselves.

The guesthouse is a smoke-free building. One may choose to smoke on the west end of the building, or outside, 10 feet away from any entrance. Unfortunately, we cannot allow the burning of candles or incense in the rooms.

We are not able to accommodate pets at the guesthouse unless they are medically required service animals.

The guesthouse is locked each evening around 9 pm. It reopens in the morning around 5 am.

Upon leaving, please leave all used linens on the floor and leave the door ajar so that the housekeepers will know the room is vacant. Upon departure, please return your key by depositing it in the lobby key drop near the office door (parking lot level).

For lost and found items, please check with the guesthouse office at 503.845.3025. All items will be held for one week, after which time items will be donated to a local charitable organization. Mount Angel Abbey is not responsible for lost or stolen items.

In the Christian tradition meals are a "type" or spiritual remembrance of the Holy Eucharist, the Lord's Supper. For this reason, meals at the Saint Benedict Guesthouse and Retreat Center are typically shared in common, in the guesthouse dining room.

Meal times usually follow those of prayer: breakfast follows Lauds, at 7:00 am, lunch follows Midday Prayer, at 12:15 pm, and dinner follows Vespers, at 6 pm.

The community offers our guests meals prepared in the guesthouse kitchen. We avoid processed foods or food prepared in other facilities, preferring local, seasonal and, as often as possible, monastery grown or produced products.

Mount Angel Abbey and Seminary is blessed with both landscaped and natural grounds, and walkways offer a peaceful place to stroll and enjoy the architecture of the Abbey buildings. A walking path that runs parallel to Abbey Drive allows guests to follow the Stations of the Cross.

The Romanesque-style Abbey church is the center of life on the Hilltop. You are welcome to gather with the monks for prayer or just enjoy the art, architecture and silence.

Guests are encouraged to visit the Mount Angel Abbey Library where they may read, study and enjoy the ambiance of our renowned library with its outstanding collection of theological and historical works. The library building, designed by Alvar Aalto, houses more than 200,000 volumes, including many rare books and manuscripts.

The Abbey museum is open daily (except Mondays) from 9 am to 5 pm. It features artifacts and curiosities from the Pacific Northwest and beyond, including a North American mammal collection and Holy Land artifacts.

The Press, the Abbey's bookstore and coffeehouse is housed in the historic Press Building. It is open Tuesday through Sunday, 9 am to 4:30 pm.

USPS mail may be deposited in the mail receptacle outside the guesthouse office in the main lobby, or you can walk across the Hilltop to the Saint Benedict Post Office, housed in the Press Building. It is a full-service office, but with limited hours: Monday to Friday, 10 am to 2 pm.
St. Benedict taught his monks to "greet all guests as Christ." This is a Benedictine value that encourages each of us to grow in faith and charity. Greeting guests as Christ is our spiritual ministry and commitment at Mount Angel.

Abbot Jeremy Driscoll