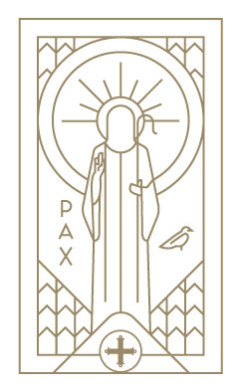 Make a Retreat
Saint Benedict Guesthouse and Retreat Center welcomes people of all faiths to come, seek peace, prayer, and time for quiet reflection. Whether you come alone or in a group, we welcome you as Christ!
The guesthouse is a destination for all who seek respite from worldly pressures and who seek to reconnect with God on a deeper and more personal level. The Abbey and its Sacred Liturgy is a place in which to drink deeply from the well of spiritual renewal. Retreats, workshops and special events at the Abbey bring together people of different cultures and backgrounds from around the world.
Group Retreats
Abbey Organized and Sponsored Retreats
The monks of Mount Angel Abbey sponsor a number of spiritual retreats throughout the year at the guesthouse. Abbey-sponsored retreats provide opportunities for personal faith renewal, spiritual reflection, refreshment and fellowship. Be sure to visit the calendar for an up-to-date list of retreats. Retreat cost includes lodging and meals unless otherwise noted.
Private Group Hosted Retreats
The guesthouse is an ideal venue for small faith-based groups to hold meetings, workshops, or overnight retreats. We offer a beautiful and comfortable space for meetings and workshops, meals, and overnight accommodations for your organized group retreat.
Please contact the guesthouse office for further information, including pricing and availability, as well as policies specific to private groups hosting retreats. Please call 503.845.3025 during office hours: Monday–Friday, 9:00 am to 4:30 pm or email retreat@mtangel.edu. For groups new to Saint Benedict Guesthouse and Retreat Center, a form to fill out will be mailed to you for more details about your retreat.
Private Retreats
Many people long to rest with the Lord in their own "monastic cell" while being nourished by the daily celebrations of the Divine Office and the Holy Eucharist with the monks in the Abbey church. This type of personal, silent retreat at Mount Angel Abbey is quite popular.
Reasons to make a private retreat include: a time of rest from the hectic pace of the world, for quiet in order to better listen to God, for a time of reflection and discernment regarding situations and important decisions, to study, to seek God's healing grace, or simply to be with God.
Private retreats are scheduled as availability permits. Often, there is space available during the Sacred Triduum (Easter) and Christmas, and a few other times throughout the year. These openings will be posted on the retreat calendar, so please check back often.
The Saint Benedict Guesthouse and Retreat Center is an extension of Mount Angel Abbey, our monastery home. The monks appreciate your understanding for those times when we are not available to receive guests. It helps us arrange your stay if reservations are made in advance (same day reservations are often not available).
A private retreat is generally two or three days, but may be as brief as an overnight stay. The guesthouse office will do whatever is possible to accommodate your request. A private retreat can be made individually or with a companion or small group of friends.
Our Blessed Father St. Benedict teaches in the Holy Rule that monks should have a special concern for "pilgrims" and the poor. Following this counsel, the monks of Mount Angel Abbey welcome all who truly seek God, even if they are simply passing through or do not have the ability to offer the suggested stipend for food and lodging. The retreat rooms of the guesthouse do not have television or air conditioning, and are not intended for use as "motel" accommodations.
After checking the Calendar of Retreats, please contact the guesthouse office for pricing and availability at 503.845.3025 during office hours, Monday–Friday, 9 am to 4:30 pm, or via email at retreat@mtangel.edu.
St. Benedict taught his monks to "greet all guests as Christ." This is a Benedictine value that encourages each of us to grow in faith and charity. Greeting guests as Christ is our spiritual ministry and commitment at Mount Angel.

Abbot Jeremy Driscoll