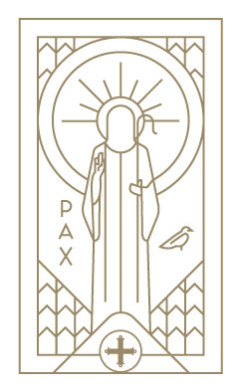 Make a Retreat
The Saint Benedict Guesthouse and Retreat Center welcomes people of all faiths to come, seek peace, take time for prayer, and make space for quiet reflection. Whether you come alone or in a group, we welcome you as Christ!
The guesthouse is a destination for those who seek respite from worldly pressures and who seek to reconnect with God on a deeper and more personal level. At the heart of our lives is the worship and praise we give to God. The daily prayer schedule for the celebration of the Eucharist (Mass) and the Liturgy of the Hours (Prayer) can be found here. We invite you to be part of our Benedictine tradition of prayer.
Retreats, workshops, and special events at the Abbey bring together people of different cultures and backgrounds from around the world.
Please email us at retreat@mtangel.edu (our preferred form of communication).
In the email, please tell us your name, address, phone number, proposed dates for your retreat, and any special needs.
We will get back to you by email to finalize arrangements and then call you for the $50.00 non-refundable/non-transferable deposit to hold the reservation. Full payment upon arrival is required and appreciated.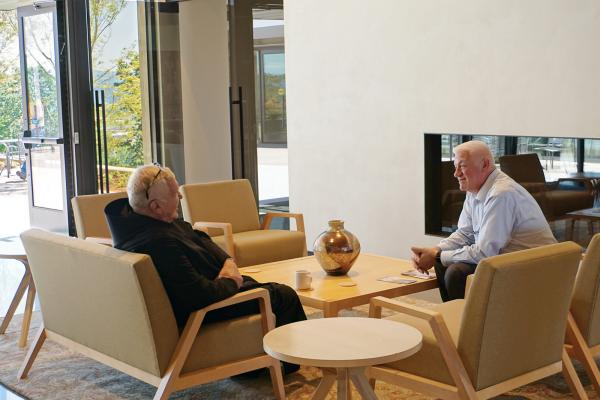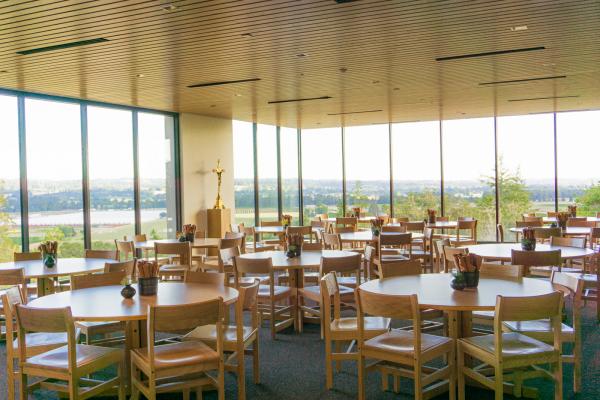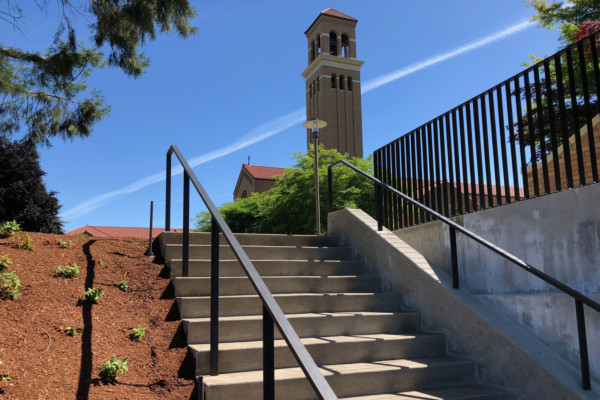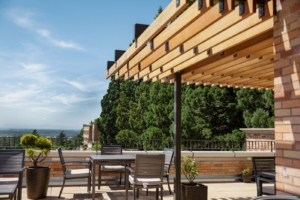 Group Retreats
Abbey Organized and Sponsored Retreats
The monks of Mount Angel Abbey sponsor a number of spiritual retreats throughout the year at the guesthouse. Abbey-sponsored retreats provide opportunities for personal faith renewal, spiritual reflection, refreshment, and fellowship. Be sure to see the retreat calendar for an up-to-date list of retreats. Retreat costs include lodging and meals unless otherwise noted.
Private Group Hosted Retreats
The guesthouse is an ideal venue for small faith-based groups to hold meetings, workshops, or overnight retreats. We offer a beautiful and comfortable space for meetings and workshops, meals, and overnight accommodations for your organized group retreat.
Please contact the guesthouse office for further information, including pricing and availability, as well as policies specific to private groups hosting retreats. Please email us retreat@mtangel.edu (preferred communication) or call 503.845.3025 during office hours, Monday through Friday. (In the email, please tell us your name and the group, proposed dates for your retreat, need for conference areas and media, and any special needs.) For groups new to the Saint Benedict Guesthouse and Retreat Center, a form to fill out will be mailed to you for more details about your retreat. Special speakers, reserving additional spaces, making copies, and media assistance are additional costs.
Expanded Options for Group Retreats and Conferences
The community of Mount Angel Abbey recently completed a two-year renovation and expansion project of the Saint Benedict Guesthouse and Retreat Center. The facility now has an added 5,000 square feet of conference and meeting rooms. This is ideal for groups of up to 80, with plenty of room for quiet space, small break-out groups, and receptions or conferences.
Private Retreats
Many more people have come to realize the need for quiet time alone with the Lord away from usual routines. At Mount Angel Abbey a person can have his or her own space while being nourished by the daily celebrations of the Divine Office and the Holy Eucharist with the monks in the Abbey church. There is also time for rest and quiet walks. This type of personal, silent retreat has gained popularity in recent years. Contact us for current pricing which is inclusive of meals: dinner on the arrival night through breakfast of the day departing. Please note: private weekend retreats require both Friday and Saturday night reservations.
Some reasons to make a private retreat include time for the following:
rest from the hectic pace of the world
quiet in order to be with and listen better to God
discernment regarding situations and important decisions
reading, study, or writing
seek God's healing graces
Private retreats are scheduled as availability permits. Private retreats are generally scheduled during the week – Tuesday through Thursday – and not over the weekend. If it happens that a weekend group retreat is not completely filled, private retreats are possible.
The Saint Benedict Guesthouse and Retreat Center is an extension of Mount Angel Abbey, our monastery home. The monks appreciate your understanding for those times when we are not available to receive guests.
St. Benedict teaches in the Holy Rule that monks should have a special concern for "pilgrims" and the poor. Following this counsel, the monks of Mount Angel Abbey welcome all who truly seek God. The retreat rooms of the guesthouse do not have television or air conditioning and are not intended for use as "motel" accommodations.
After checking the retreat calendar, please contact the guesthouse office for pricing and availability. Please email us: retreat@mtangel.edu (preferred communication) or call 503.845.3025 during office hours, Monday through Friday. (In the email, please tell us your name, address, proposed dates for your retreat, and any special needs.)
Unless specifically approved by the Guest Master and noted on the schedule, all retreats – private and group – end with Mass on Sunday. We need at least the 24 hours of time for cleaning and arranging spaces in order to be able to receive guests beginning on Monday evening.
A non-refundable room deposit and your contact information – phone, email and mailing address – is needed to complete the reservation – $50.00 or 10% of the total amount of the stay, whichever is greater. Full payment upon arrival is required and appreciated.
Check-in is between 3 pm and before Vespers at 5:15 pm. Check out is at 10 am of the day a person is leaving. Group retreats should refer to their reservation letter for specific check-in and check-out days and times.
The guesthouse is locked each evening around 9 pm. Front doors reopen in the morning around 5 am; lower level doors around 7 am.
When you leave/check-out, please strip the bed of sheets and pillowcases and take the towels from the bathrooms and place them in a pillowcase. Leave the linens outside the room so the housekeepers know the room is vacant. Upon departure, please return your key to the dropbox at the front desk in the lobby on the parking/dining room level.
A person requesting a private retreat, either during the week or a retreat on the weekend, must understand that he/she will be sharing a table and meals with others as it happens during group retreats. It is also possible there will be activity in and around the building, depending on our schedule.
Most guestrooms at the Saint Benedict Guesthouse and Retreat Center are furnished with full-size beds. Double occupancy of adults is limited to those who are married, as the Roman Catholic Church understands the Sacrament of Marriage. Each room has a private bathroom (with shower) and we provide bed linens and bath towels.
Although we provide small soaps, guests generally bring their own toiletries. Additional towels or blankets are available for guests to help themselves.
The guesthouse is a smoke-free building. One may smoke on the west end of the building, or outside, at least 10 feet away from any entrance. We do not allow the burning of candles or incense in the rooms.
We are not able to accommodate pets at the guesthouse unless they are medically required service animals.
For lost and found items, please check with the guesthouse office at 503.845.3025. All items will be held for one week, after which time items will be donated to a local charitable organization. Mount Angel Abbey is not responsible for lost or stolen items.
In the Christian tradition meals are a "type" or spiritual remembrance of the Holy Eucharist, the Lord's Supper. For this reason, meals at the Saint Benedict Guesthouse and Retreat Center are typically shared in common in the guesthouse dining room and on time.
Meals are prepared by our caterer. If you have special dietary needs, please make these known at the time of registering your visit. We need time to make sure we can accommodate food sensitivities and allergies. Mealtimes follow those of our times of prayer and start promptly on this schedule: Breakfast follows Lauds, at 7:00 am; lunch follows Midday Prayer, at 12:15 pm; dinner follows Vespers, at 6 pm. Sunday breakfast is at 7:30 am.

The Romanesque-style Abbey church is the center of life on the Hilltop. You are welcome to gather with the monks for prayer or just enjoy the art, architecture and silence.

Guests are encouraged to visit the Mount Angel Abbey Library where you may read, study, and enjoy the ambiance of our renowned library with its outstanding collection of theological and historical works. The library building, designed by the Finnish architect Alvar Aalto, houses more than 250,000 volumes, including many rare books and manuscripts.

The Abbey museum is open Wednesday through Sunday, 10 am to 4 pm. It features artefacts from the Pacific Northwest and beyond, including a North American mammal collection, and archeological and other treasures from the Holy Land.

The Abbey's bookstore is housed in the historic Press Building. The bookstore is open Tuesday through Saturday 10:00 am to 4:00 pm. On Saturday it is closed from noon to 1 pm.

The Benedictine Brewery and St. Michael Taproom are located at the bottom of the hill. The address is 400 NE Humpert Lane. It is open Wednesday and Thursday, from 2 to 7 pm; Friday and Saturday, from 1 to 8 pm; Sunday: noon to 6 pm; closed Monday and Tuesday. Minors are welcome when accompanied by an adult. Bottles are available for purchase at the brewery and a limited supply is available at the bookstore.

United States Post Office mail can be deposited in the mail receptacle on the desk in the main lobby, or you can walk across the Hilltop to the Saint Benedict Post Office, housed in the Press Building. It is a full-service office, but with limited hours: Monday to Friday, 10 am to 2 pm.
St. Benedict taught his monks to "greet all guests as Christ." This is a Benedictine value that encourages each of us to grow in faith and charity. Greeting guests as Christ is our spiritual ministry and commitment at Mount Angel. (Abbot Jeremy Driscoll)
---
To learn more, email us or call 503.845.3025.