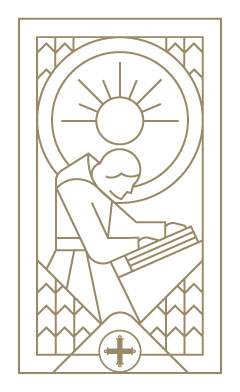 Special Collections
The Mount Angel Abbey Library focuses on topics in the humanities and theology. Among the more than 200,000 titles, we also have a number of special collections that draw scholars from around the world.
Patristics and Latin Christian Literature
The Patristics and Latin Christian Literature Collection (non-circulating, in room 210) is a research collection containing the primary editions and scholarly tools needed to do advanced research in Patristics and Medieval philosophy and theology. It is supported by the library's holdings of secondary works on early and medieval Christianity.
Civil War
The American Civil War collection was begun and developed by Abbot Bonaventure Zerr, O.S.B. It contains over 5,000 volumes and is one of the best Civil War collections in the western United States.
Rare Books
The Antiquarian and Rare Books collections consist of over 5,000 titles published between 1300 and 1900, most of them Roman Catholic. In the early 1980s the nucleus of this collection underwent extensive conservation and cataloging through funding from The Collins Foundation and the National Endowment for the Humanities. These books are housed in the vault, in Room 208 and in the archives.