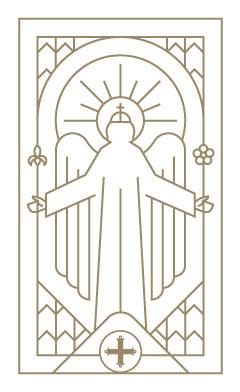 Work at the Abbey
Current Openings
---
Under general supervision, the Custodian is responsible for custodial needs and care of the assigned
areas, as well as assisting with the set-up of facilities for events and meetings.
---
General Job Application
To apply for a position at Mount Angel Abbey, please send your cover letter (and résumé if applicable) to:
Mount Angel Abbey
Attn: Human Resources
1 Abbey Drive
Saint Benedict, OR 97373
Fax: 503-845-3040
hr@mtangel.edu
Benefits
Employees regularly scheduled to work at least 30 hours per week are eligible to enroll in the benefit plans at Mount Angel Abbey. Some benefits such as the 401(k) plan, EAP and athletic facilities are available to all employees, regardless of hours worked. The following list outlines some of the benefits presently offered by Mount Angel Abbey.
Mount Angel Abbey offers medical and dental coverage. The medical plan includes prescription and vision coverage and insurance is effective on the first day of the month after date of hire.

The Abbey pays the premium for a life insurance benefit of 1½ times your annual base salary, rounded up to the nearest $1,000.

100% employer paid Short and Long Term Disability coverage. This coverage provides up to 70% payment of your pre-disability earnings for qualifying short-term disabilities and 60% of your pre-disability earnings for long-term disabilities.

Employees are eligible to participate in the 401(k) plan as of the date of hire. In addition, the Abbey currently makes an employer contribution of $.50 per $1.00 of employee contributions on the first 4% of compensation.

Cascade Centers provides confidential counseling for you and your family on issues including relationships, parenting, financial planning, life transitions, child and elder care, and emotional and psychological concerns. Mount Angel Abbey provides this service for all employees. It is completely confidential and available 24 hours a day.

Our Section 125 Flexible Spending Accounts allow employees to pay for eligible expenses using pre-tax dollars. Funds may be used for dependent care and certain out-of-pocket healthcare expenses.

Full-time Abbey employees may take one seminary class for credit or not for credit per semester without charge for tuition upon completion of one year of service. This benefit is prorated for part-time employees.

Mount Angel Abbey is dedicated to supporting programs that create balance between our employees' work and personal life. PTO provides employees with an opportunity for rest and relaxation and may be used for vacation, sick time, personal business and other similar events. Faculty time off benefits outlined in Faculty Handbook.

Mount Angel Abbey observes many National Holidays and additional Church Holy Days. The Employee Handbook outlines specific details. Faculty time off benefits are outlined in the Faculty Handbook.

Library card for employees and their immediate family members
Employee discount at the bookstore
On-site athletic facility for employees