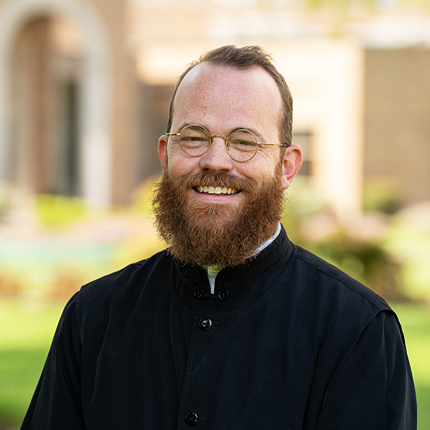 Deacon Justin Shaun Coyle, PhD
Associate Dean of the Graduate School of Theology
Associate Professor of Theology, Church History, & Philosophy
Contact
Education
PhD: Boston College (2018)
MTS: Duke University (2014)
BA: Point Loma Nazarene University (2012)
Courses taught
Historical Foundations of Christianity
The Middle Ages
Introduction to Patristics
Christian Spirituality
Selected Questions: Atheism
Contemporary Philosophy
Ecumenism
Contemporary Issues in Ecumenism
Interests
Historical theology
Philosophical theology
Eastern Orthodox theology
Ecumenism
Select projects
"Catholic Rationalism? Georg Hermes and Anton Günther" in The Oxford History of German Theology, vol. 1 (New York/Oxford: Oxford University Press, 2023).
The Beauty of the Trinity: A Reading of the Summa halensis (New York: Fordham University Press, 2023).
"Heterodox Hegels: Heresiology in de Lubac and Bulgakov" in The Scottish Journal of Theology 73.1 (2020): 31-42.
Professional associations
International Orthodox Theological Association
Catholic Theological Society of America
North American Schelling Society