Winter 2022 Virtual Exhibit: John August Swanson: Living Faith through Art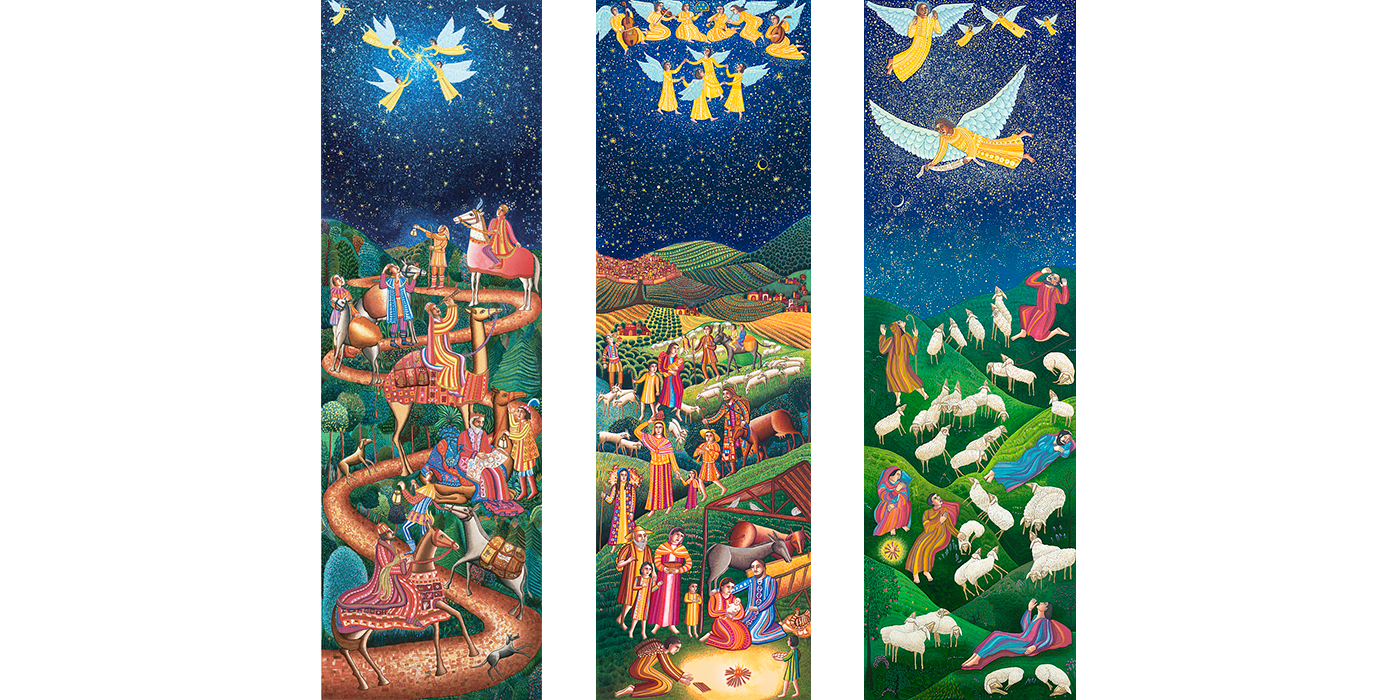 The monks of Mount Angel Abbey are grateful for the opportunity to recognize and thank John August Swanson for the legacy of beauty and spiritual vision captured in his serigraphs.
Throughout the year, we focus on different pieces from the collection. If you are inspired by seeing and learning about the art, please visit again.
Quarterly Virtual Exhibit: January, April, July, October