Seminary Benefit Dinner – Portland
Seek Christ. Find Joy!
November 3, 2019 | Oregon Convention Center
For the past 15 years, the monks of Mount Angel have invited friends to a fundraising dinner to support Mount Angel Seminary. So many generous people, like you, have responded to the call, knowing the dinner's success helps directly to inspire, educate, and form the priests of tomorrow.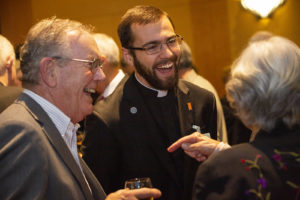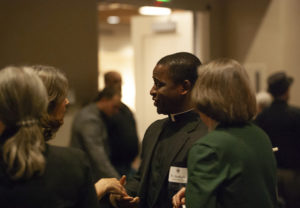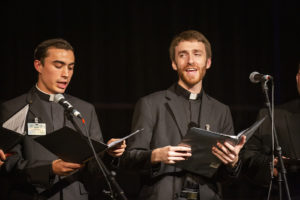 Will you help?
Support priestly formation at Mount Angel by sponsoring a table at the 2019 Seminary Benefit Dinner.
The men we celebrate at the dinner represent dioceses and religious communities from across the western United States. Proceeds from the evening allow the monks of Mount Angel Abbey to cover the cost and operating expenses of the seminary.
This spring, thanks to the Seminary Benefit Dinner, 44 students from Mount Angel Seminary received diplomas. Among the graduates were nine deacons, prepared to receive the sacrament of Holy Orders in their home (arch)dioceses in the coming weeks. Others will begin preparations for their ordination to the transitional diaconate, looking forward to priestly ordination in the future.
God faithfully works miracles of grace in our world, and individuals are responding to that grace.
Thanks to your generosity, the Church of tomorrow will have shepherds, formed in the heart of Christ.