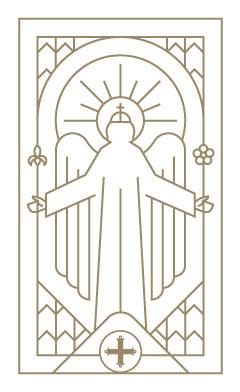 One Hundred and Thirty-Second

Mount Angel Seminary Commencement Exercises
The Baccalaureate Mass and Commencement Exercises may also be viewed on our YouTube channel.
---
Congratulations to our 2021 graduates!
---
Bachelor of Arts
Michael Gerard Caster
Ivan Lara
Taylor Kaimanaokekai Mitchell
Charles Patrick Nagore
Andy Toan Nguyen
Javier Olmedo
Simon Mai Tran
Jaime Zuazo
Pre-Theology Certificate of Completion
Scott Vincent Borba
Alberto Carrillo Pacheco
Shawn Raymond Daniel
Jose Luis Gomez
John Paul Langsfeld
Jonah Kenneth Powell
Tristan Schubert
Master of Divinity
Cheeyoon Timothy Chun
Joshua Falce
Tony Galati
Franklin Ubochioma Iwuagwu
Val Park
Br. Israel Sanchez, O.S.B.
Jordan Taylor Sánchez
Br. Joseph Mary Tran, O.C.D.
Master of Arts | Theology
Michael Andrew Ceragioli
Shannon Leigh Rick
Brody Robert Stewart
Baccalaureate in Sacred Theology
Br. Israel Sanchez, O.S.B.
Doctor of Ministry
Gina Ranee Anderson
Rev. Jose T. Ramirez